For people ready to make the most of their MBA career pivot
You spent eons of time and energy on your resume, networking, essays, application materials, and the GMAT or GRE, and finally, you got in! Now it's time to make that MBA count. You Only MBA Once. We're here to help you make the most of it.
The most fundamental truth about MBA recruiting:
Once you get to campus, you're going to realize the harsh reality that getting into business school may have been the easy part. It's getting out – and into the right job – that's hard. MBA recruiting is the most competitive process you'll ever take part in. Your classmates are brilliant and experienced, and they all want the same jobs you do.
Far more important than the content of your MBA education or the brand of your MBA is the power of your first post-MBA job to skyrocket your career. Your first post-MBA job will establish the foundation of your earnings, experience, and professional platform for the rest of your career. That job better be awesome, and it better be the right one for you.
If you thought the MBA would give you time to reflect and explore, think again. Recruiting starts within 6 weeks of arriving on campus, with many decisions to make even before that. Career Services will help, but they're not resourced to be your personal guide. You need to arrive with at least a basic plan or you risk squandering your MBA investment. Your destiny is truly in your own hands.
We've helped hundreds of rising MBAs assess their strengths and values, build their networks, and prepare for the MBA recruiting challenge so that they're poised to (re)launch their careers right. The small investment you make in YOMO will ensure you maximize that nearly $200,000 investment you're making in your MBA.
Working 1:1
with a Career Protocol Instructor, you will...
Explore and understand your values, strengths and preferences to build confidence in yourself and help you clearly identify your next step.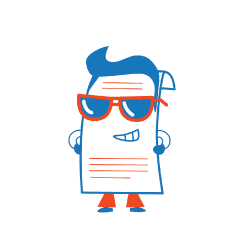 Square away your professional profile and rockstar resume so companies will know just how much you bring to the table.
Create your Career Game Plan to guide your short- and long-term career choices in the direction of your True North.
Build your network and develop contacts so that you've got friends on the inside at the companies you want to work for.
Our guided You Discovery™ process
The MBA Resume Protocol, LinkedIn Profile Protocol
The Complete YOMO Training Program (15 guided missions that walk you step by step through job search and recruiting best practices to help you set your targets and pursue them)
Access to all of our proprietary job search and career pivot resources (videos, done-for-you templates, frameworks, and workbooks)
Membership in the YOMO community – build your MBA network across top schools before you even arrive
The YOMO VIP Version provides lots of 1:1 guidance and accountability:
Access to the whole program and community guidance
Orientation and Kick Off call with your Career Protocol Instructor
Discovery review and Career Game Plan vetting calls (two 50-minute calls) to ensure you're on the path towards the best jobs for you
Informational interviews and networking guidance calls (two 25-minute calls) to ensure you're building the right network and creating genuine relationships
Troubleshooting and accountability calls (two 15-minute calls as needed) for when things just aren't going right and you need some cheerleading or a kick in the caboose
Two resume revisions
Recordings of all calls
Unlimited email access to your Instructor for simple or urgent questions
What you can count on with YOMO:
We'll help you make sure you're ready to capitalize on what's truly special and unique about you so that you are as strong a candidate as possible for MBA recruiting.
Want to YOMO on your own?
The YOMO Self-Study Version gives you access to the entire program, which you can complete at your own pace so you can prepare yourself for MBA recruiting before you get to campus.