For people with future plans to apply to (and get into!)
a top MBA program.
If you're going to invest $200,000 in an MBA, you want that MBA to be from the best possible school and be the best possible fit. With a little planning and effort in the years before you apply, you can increase your chances of success.
The most fundamental truth
about MBA admissions:
When you apply to business school, you need to show your best self to the admissions committee. But ultimately, it's not your writing or your test scores or even the content of your application that gets you in. It's who you are.
Schools need Leaders of Consequence.
Schools look at a finite set of criteria to evaluate your potential for great career leadership: your intellectual horsepower, career progression, change agency, dedicated passions, and your ability to build relationships. This means that if you're applying more than nine months from now, you've still got time to build and strengthen your profile. 
Take the time now to strengthen your track record.
Utilize the dedicated 1:1 guidance of a Career Protocol Instructor as you build your professional profile in the 6-12 months before you apply to business school so you can be your best self come application time.
Working 1:1
with a Career Protocol Instructor, you will...
Becoming a Leader of Consequence
Understand what business schools are REALLY looking for.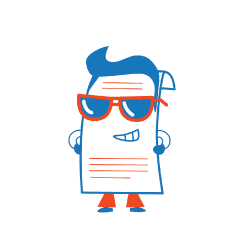 Cultivating a Rockstar Resume
Set stretch goals in and outside of work to achieve as much as you can in the year before applications.
Building your network
Upgrade your professional network, cultivate recommenders, and build support for your future success.
Choosing schools and building relationships
Get a head start on school research by leveraging our resources, tools, and advice. Learn the best ways to build relationships at target schools now.
Squaring away your academic profile
Decide which test to take, how to prepare, and how to bolster your academic profile if there are any weaknesses.
Ongoing career coaching and game planning
Once we've laid out your Career Game Plan, we'll coach you through it. You'll have our expert guidance every step of the way.
Let's get you ready for business school. Here's what's included:
The MBA Resume Protocol, LinkedIn Profile Protocol, and two resume revisions
Complete access to our Leaders of Consequence toolkit to demystify the essential components of MBA admissions
Consistent 1:1 support from your Career Protocol Instructor over the course of 7 recorded phone calls as you build your professional profile
What you can count on with our
Pre-MBA Career Coaching Package
Business schools want to know you're a Leader of Consequence. We'll help you make sure you're ready to capitalize on what's truly special and unique about you so that you are as strong a candidate as possible when you apply to business school.
What you can expect:
1.
Leveraging our unique frameworks and communication tools, we'll demystify what it takes to succeed as an MBA applicant.
2.
You'll feel supported and encouraged as you develop your network, resume, and record of successes.
3.
Your professional and academic profile will be as strong as it can possibly be by the time you apply to business school.