Executive
Career Launch
Package
For people who want an
inspiring career.
Whether you're recruiting for your very first job, seeking your MBA internship or post-MBA position, or looking to make a change deep into your career, we can help you lay a foundation of confidence in yourself, chart your course, and pursue the opportunities best for you while enhancing your professional skillset in the process.
The most fundamental truth about your career:
We live in an era of abundance, a time when many of us are lucky enough to think about fulfilling our potential in life instead of needing to focus only on survival. When you have things this good, you owe it to yourself to do work that is meaningful to you personally.
Your dream job doesn't exist. 
It's not going to land in your lap. It's one that you will create over time through self-awareness, communication, and relationships. If you're doing your career right, you'll be continually growing and pursuing more while achieving happiness at work each step of the way.
Achieving your wildest dreams doesn't have to be hard work.
Getting what you want in life is the natural and effortless consequence of Choosing Up – communicating and connecting based on what's already awesome about you. That's what we help you do, because everything you need is already inside you. We've cracked the code to professional excellence. And once you learn The Choosing Up Method, it's yours forever.
Working 1:1 with a Career Protocol Instructor, you will…
-
Explore and understand your values, strengths, and preferences to build confidence in yourself and identify where you want to be.​
-
Square away your professional profile and Rockstar Resume so companies will know you bring a lot to the table.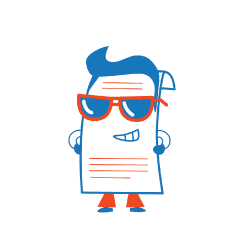 -
Create your Career Game Plan to guide your short- and long-term career choices in the direction of your True North.
We're going to guide you step by step to your next career move, including…
Our You Discovery™ Process
An MBTI Assessment and interpretation of your signature Strengthsfinder® strengths
The MBA Resume Protocol, LinkedIn Profile Protocol and two resume revisions
Access to all of our proprietary job search and career pivot resources (videos, done-for-you templates, frameworks, and workbooks)
Three 1:1 phone calls with your Career Protocol Instructor with recordings
Unlimited email access to your Instructor during the first two months of your engagement
What you can count on with our
Executive Career Launch Coaching Package
We'll help you make sure you're ready and confident to capitalize on what's truly special and unique about you so that you are as strong a candidate as possible for the best next role for you.
What you can expect:
Leveraging our unique frameworks and communication tools, you'll demystify what it takes to get any job you want


You'll feel confident in who you are and the value you have to offer as you begin to build your professional network and target the right roles for you