When you're putting together a successful Harvard MBA essay, the most valuable thing you can do is tell an Epic Story. Learn how here.
When you're putting together a successful Harvard MBA essay, the most valuable thing you can do is tell an Epic Story. Learn how here.
This article shows you how to transition from military service to private sector leadership through a free veteran MBA utilizing the Yellow Ribbon Program.
Harvard Business school is the world's best. Do you have what it takes to get in? Do these exercises to find out.
To learn how to get into business school and rock MBA applications, look no further than this article. Seriously. It's comprehe-frickin-hensive.
This article will teach you how to inspire MBA admission committees to invest in you so you can differentiate yourself from other candidates.
Successful MBA essays showcase brilliant future goals. Here's how to achieve that in your own why MBA essay and MBA admissions process.
Before you submit your applications for MBA programs, stop and choose some empowering mindsets to maximize your MBA success.
MBA Acceptance rates are super low. This article will help you choose the right set of MBA programs to apply to so you can aim high.
If you want to know how to get an MBA, your immediate first step is to figure out how MBA admissions really works.
Is an MBA worth it? It's a question all prospective students must answer for themselves. An MBA may or may not be a great investment for you.
Before you create your application to business school, stop and think through why to get an MBA in the first place.
Wondering what an MBA degree is, what it's all about, and whether it's right for you? Career Protocol has got you covered.
We're an MBA Admissions Consulting firm, but different. We're here to save you from looking like a darn fool on your MBA application essay.
Are you a past, current, or future MBA? Want to present yourself as a business leader? You need an MBA resume. Follow our complete guide.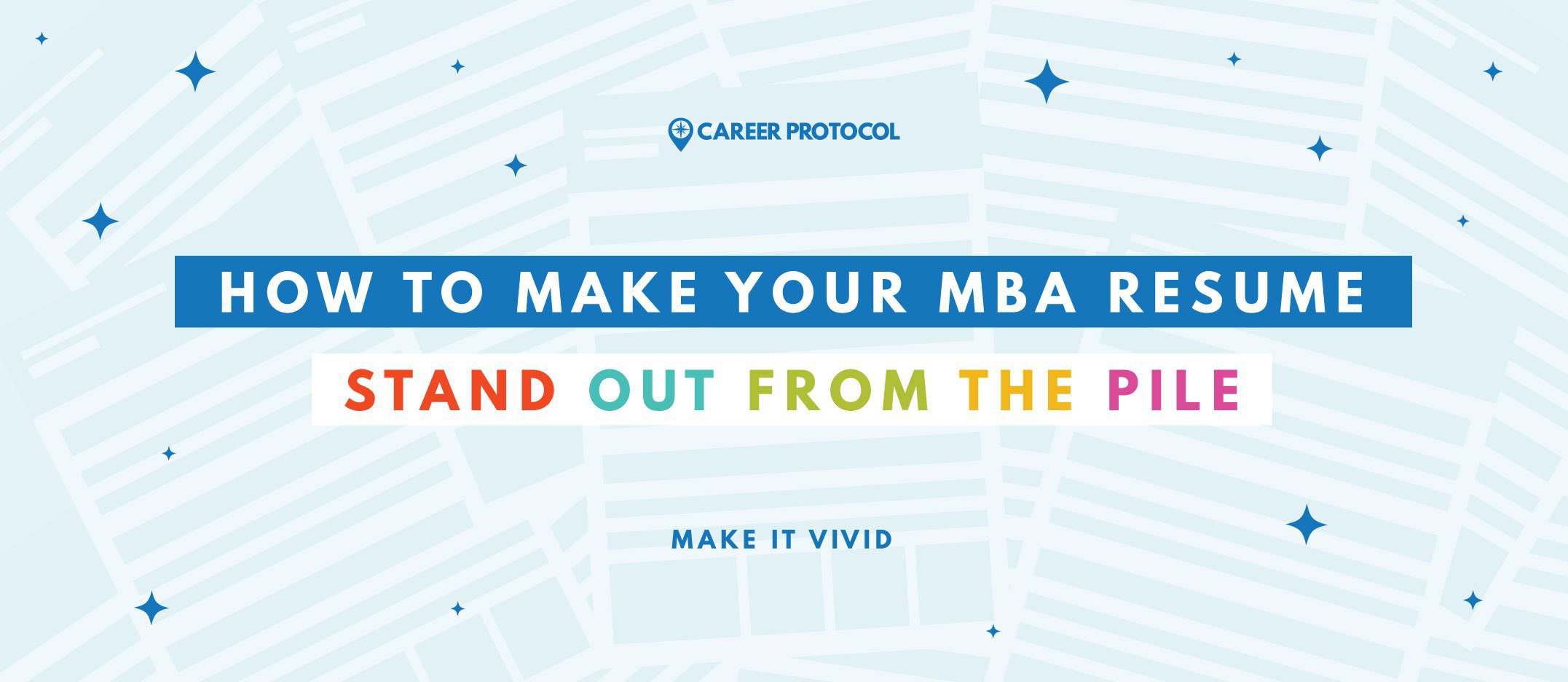 When it comes to crafting the best possible MBA resume, follow these MBA resume rules to give it a personal touch and make it memorable.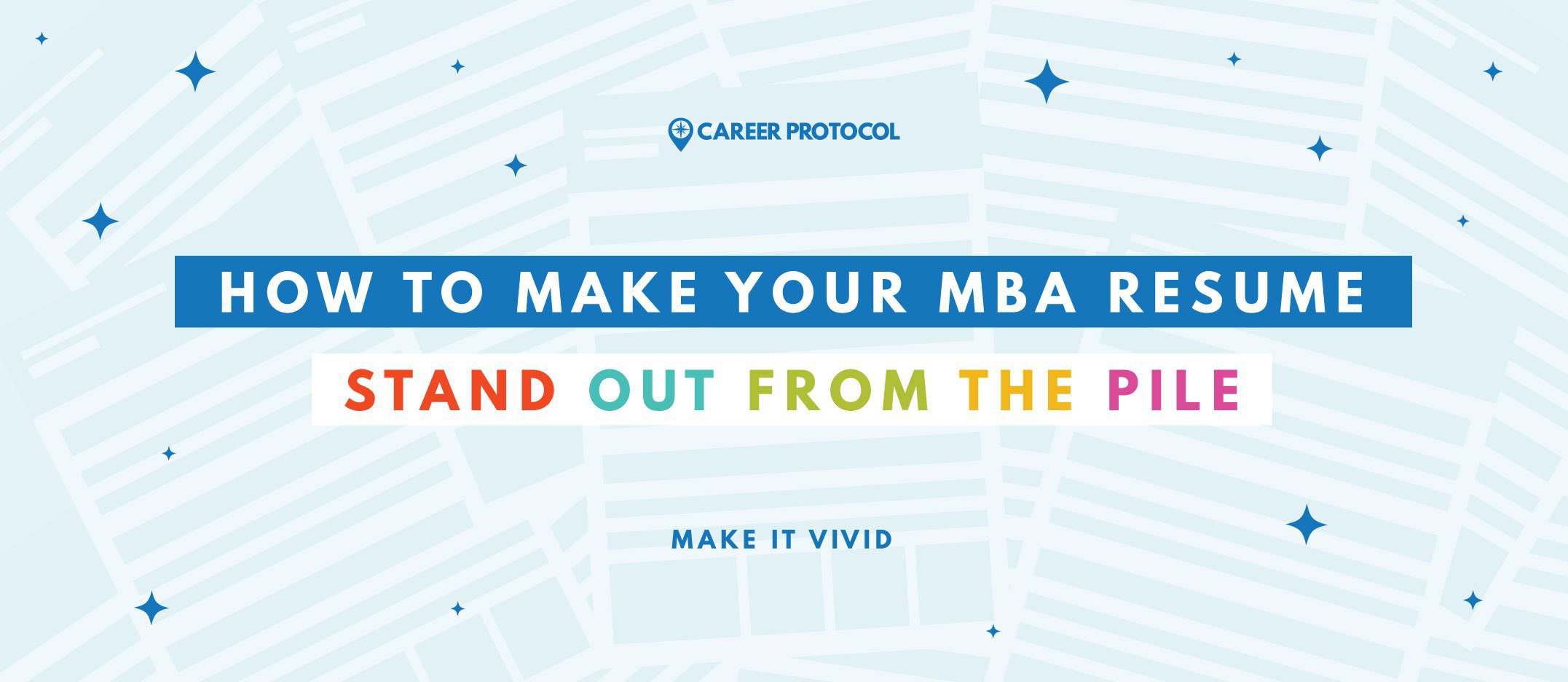 To build a compelling MBA resume, every bullet should outline a result. Our Resume Protocol CEO Test will help you create the best bullets.
Our Resume Protocol High School Test will help you bring your bullets up to standard and tell you how to write the best possible MBA resume!
Crafting the perfect MBA resume is a vital part of any great business school application, but a great MBA resume doesn't necessarily look like you think it does.
To help get you out of the application slumps, we came up with the best possible ways to get fired up and face down your application demons.
Don't miss the chance to submit your best MBA application! Here's our complete guide to finishing successful MBA Applications in a time crunch.
The very best MBA applications are built on self-awareness and clarity. A successful MBA Essay works when you take a good look at yourself!
10 ways to make your video interview experience great for the Interviewer. Focus on giving them an enjoyable experience and get that offer!
Wondering what your chances of getting into your target school are? Our MBA admissions calculator packs over a decade of experience into one simple algorithm!
Round 1 MBA application deadlines are here! We have all the interview advice you need to get out of your head and into the program of your dreams.
If you're trying to gain MBA admission, you need to try as hard as you can to crush the GMAT or GRE. Here's how to achieve your personal best.
Here I explain what GMAT Score is high enough for your favorite MBA schools and explain why you probably need to take the GMAT and GRE again.
So what's the difference? Which of the two exams should you take? THAT is the question I'm going to help you answer right now.
When should I visit campus to ensure I build a great MBA application? Here are our top MBA campus visit tips.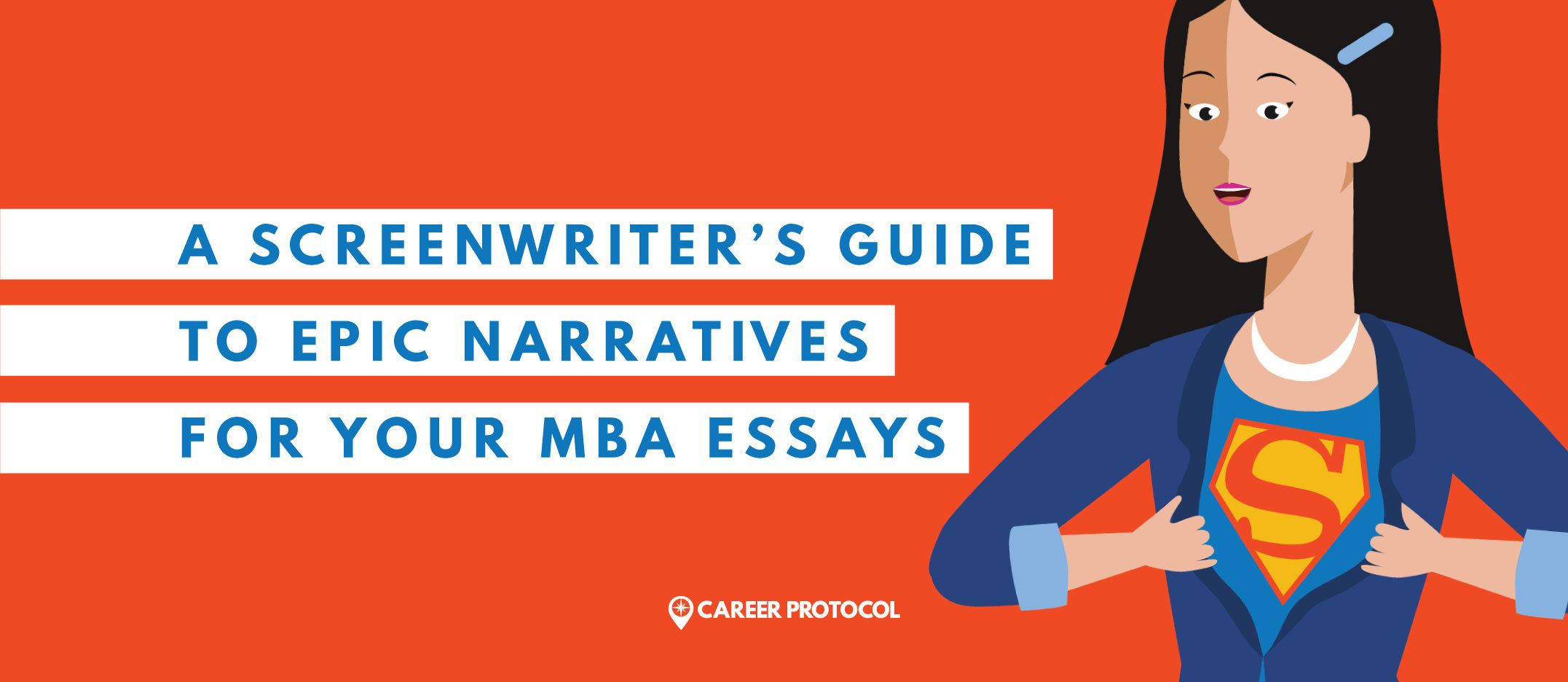 Here are my insider tips from my days as a screenwriter to help you construct Epic Stories in your MBA essays and shine in MBA applications.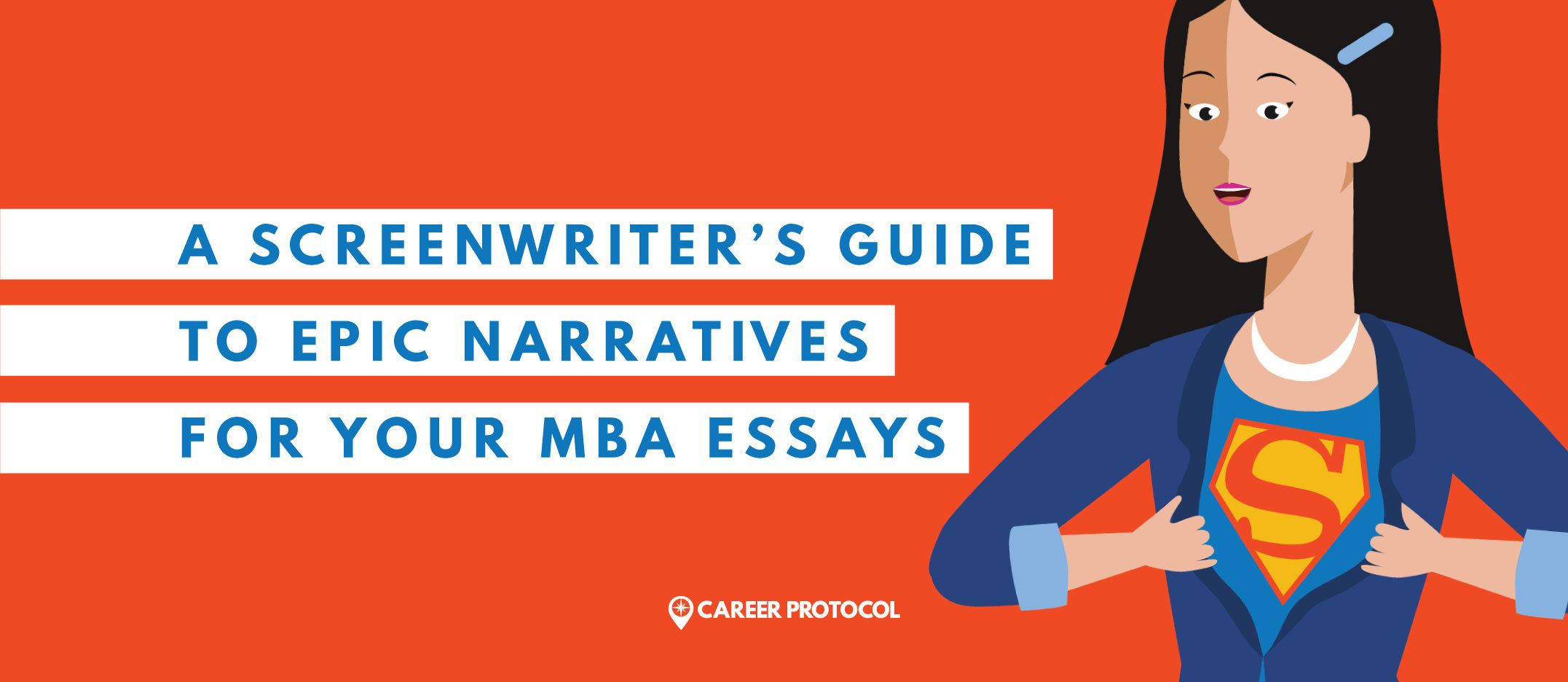 Good writing is essentially rewriting. It can be so helpful to get the input of a trusted friend or family member on your MBA stories.
Learn how to write a truly great MBA essay in this tips list compiled by Angela Guido, one of the MBA admissions industry's most beloved experts.
I'm sharing a list of cool things you can do to pass the time and grow as a person during the pandemic. The world is just bursting with bright ideas!
There's a lot of bad MBA application advice out there. Here's how to stay on the right track with your MBA career goals in our #MBAMonday series on YouTube.
The coronavirus is changing life as we know it, and that includes MBA programs. This is my advice on how to apply to business school this year.
You're failing life if you're trying to convince people you're good enough. Here's a better approach to getting what you want in your career.
Social connections—whether professional or otherwise—should always be two-way avenues. Here's how to add value to your professional network.
Kindness is the best networking strategy. We've got 47 creative ways to use kindness at work to enhance your professional friendships.
Professional friendship is all about creating shared positive experiences. Here's your complete guide to creating awesome professional relationships.
Advice to help you bring out your best networking self, make great connections, forward your career and start you on your way to becoming a superconnector!
We're all about professional friendships here at CP. Enjoy our best free resources about networking. Yeah. that's right, it's free.
What are the world's biggest recruiters of top MBA graduates? The best MBA programs for specific companies? The best business schools for getting a job?
What're the best MBA courses for specific industries? How do you know an MBA will help you get the job you want in consulting, technology, or manufacturing?
What MBA is best for getting the job you want? How do you know it will help you develop the skills for your dream career? Dig into our insights by function.
When you're deciding which MBA to invest in, it's pretty complicated. To make it easier for you we've got a handy guide for your research.
Don't let misuse of common phrases make you look less than brilliant. Here, Sarah will give you a verbal toolkit to help you avoid commonly misused phrases.
MBA advice: Be curious. It can make you a better business leader. If you want to change the world, you first have to know how it works right now.
Did you know that schools do background checks on students? That's why if you have resume blemishes or academic indiscretions you need to tell the truth.
MBA deadlines are approaching fast, so here are 10 creative ways to demonstrate your interest in schools before you apply.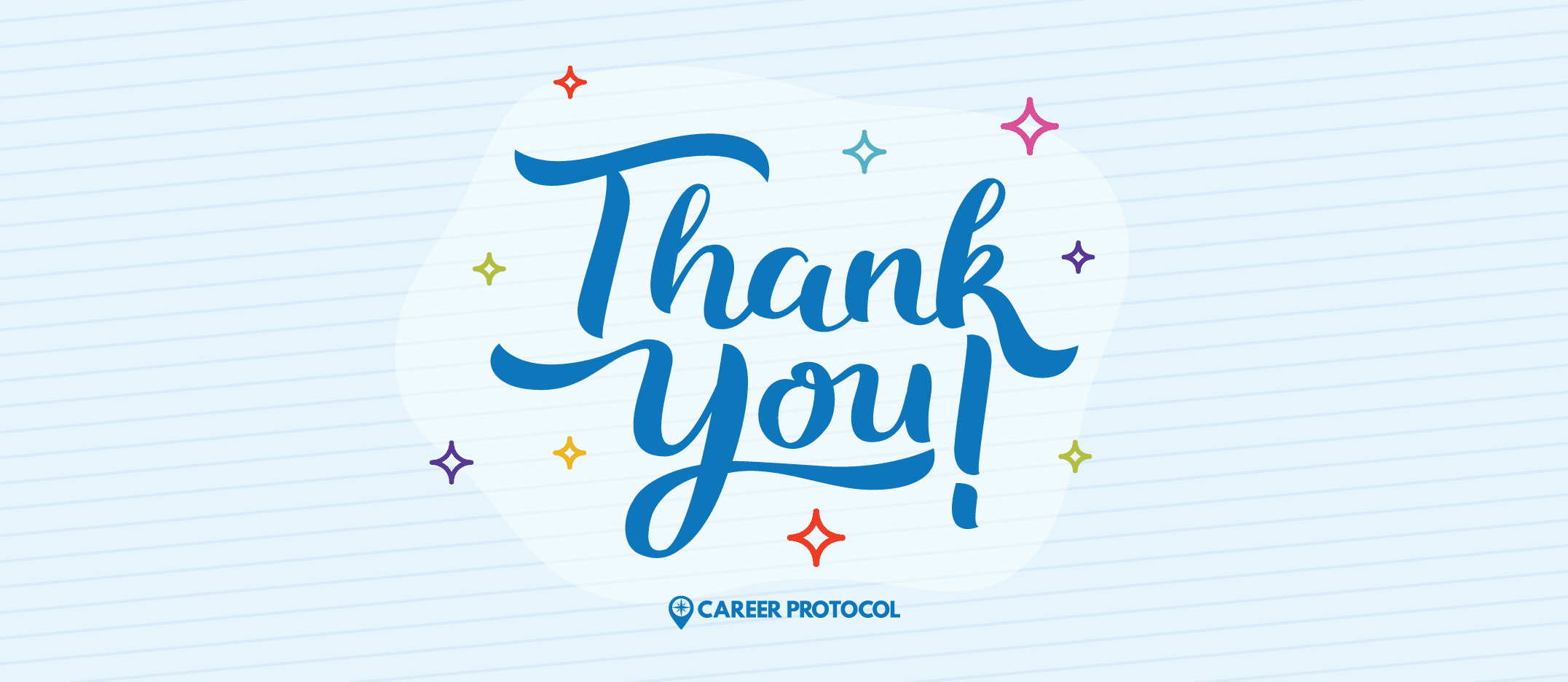 People help you grow and advance. They create opportunities for you. Appreciation is the secret key to keeping good energy flowing to and through you.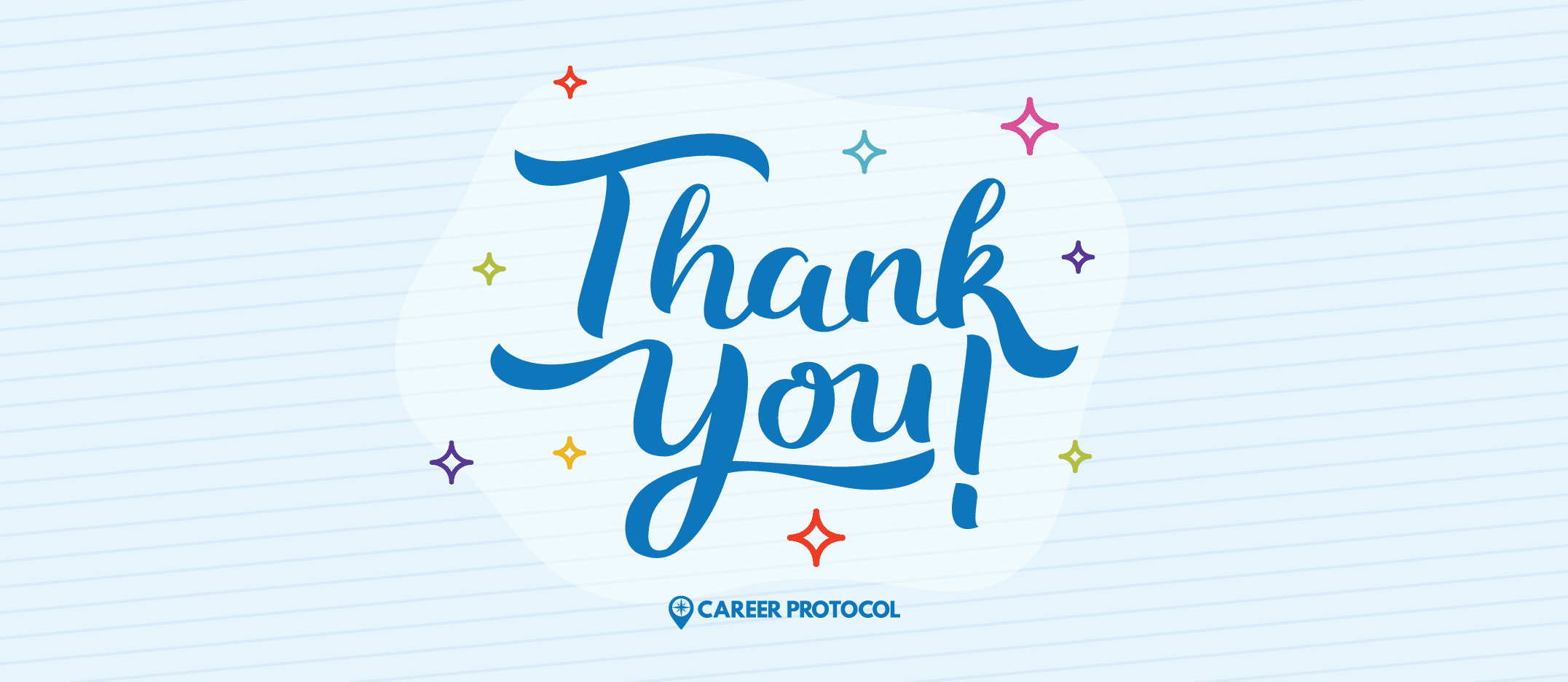 Internet searching is an indispensable skill. But sometimes the things you need to know can't be learned online. There is no substitute for mentorship.
Resumes are all about impact & positive contributions to meaningful outcomes. Want to have more impact and contribute towards meaningful outcomes? It's easy.
I use these secrets to coach my clients to amazing outcomes while bringing out their authentic voices so they get more than just a stellar application.
But Do You Really Know What You Want? Explore Preferences: If you don't know what you want, it will be hard to make confident choices.
I help aspiring business leaders understand their strengths, how to communicate them & achieve their goals, and build strong professional relationships.
What do you want to be when you grow up? It's a question I'm still asking after more than 3 decades. And that's as it should be.
Here are some things you can do now to get ahead of the game. Taking these steps before classes begin will help ensure your success in the internship race.
If you're feeling stuck in the rut of just getting your work done, try a few of these ideas for how to bring more fun and connection to your office.
Loads of Amazing Free MBA Application Advice! Here are some of my choicest pieces of advice for MBA applicants, rising MBAs, and even folks on the waitlist.
Did you get into multiple schools? It's a tough decision! This is for people who have the problem of having to choose between rival offers for MBA admission.
Writing great recommendations isn't rocket science. If you just keep a few principles in mind, you too can be a ninja recommender!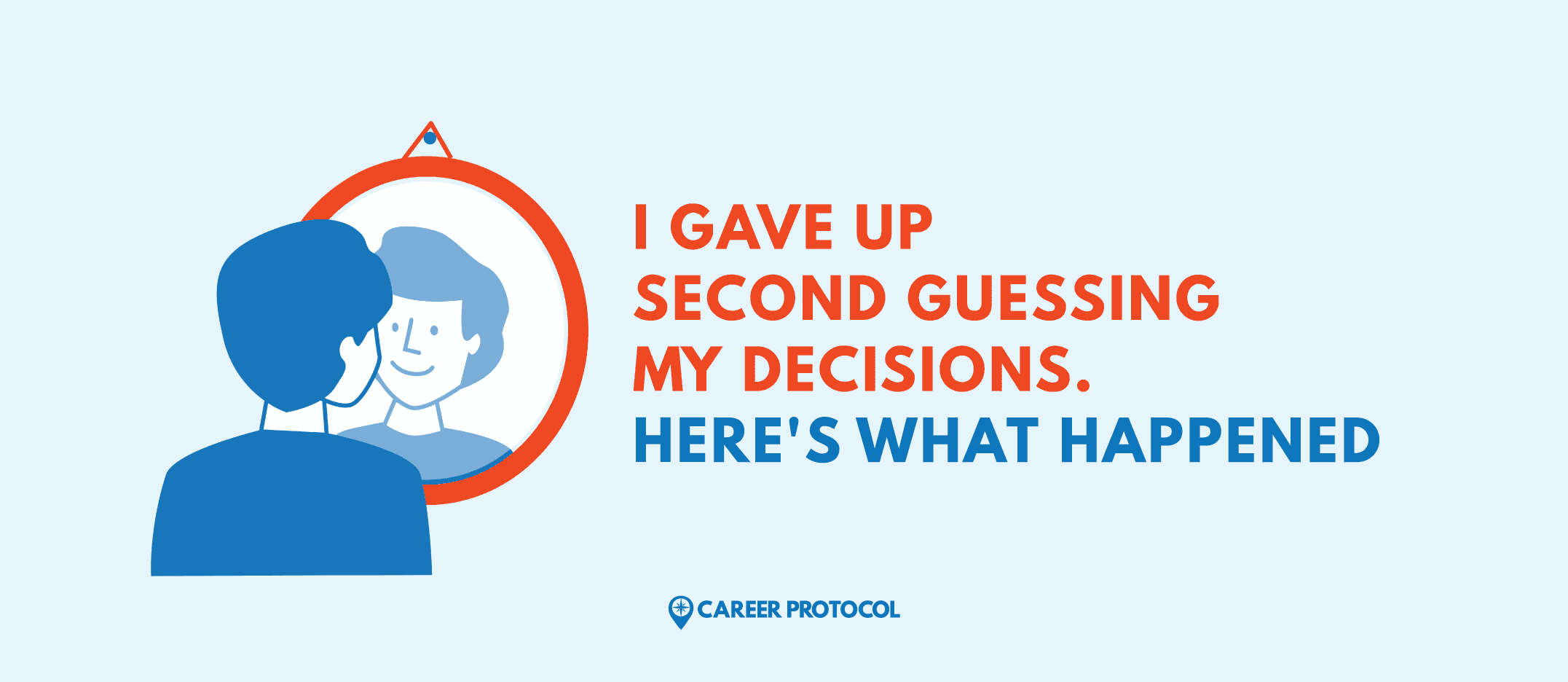 I couldn't accept the decisions I made. Then I made peace with them and discovered something new. It got easier to make decisions!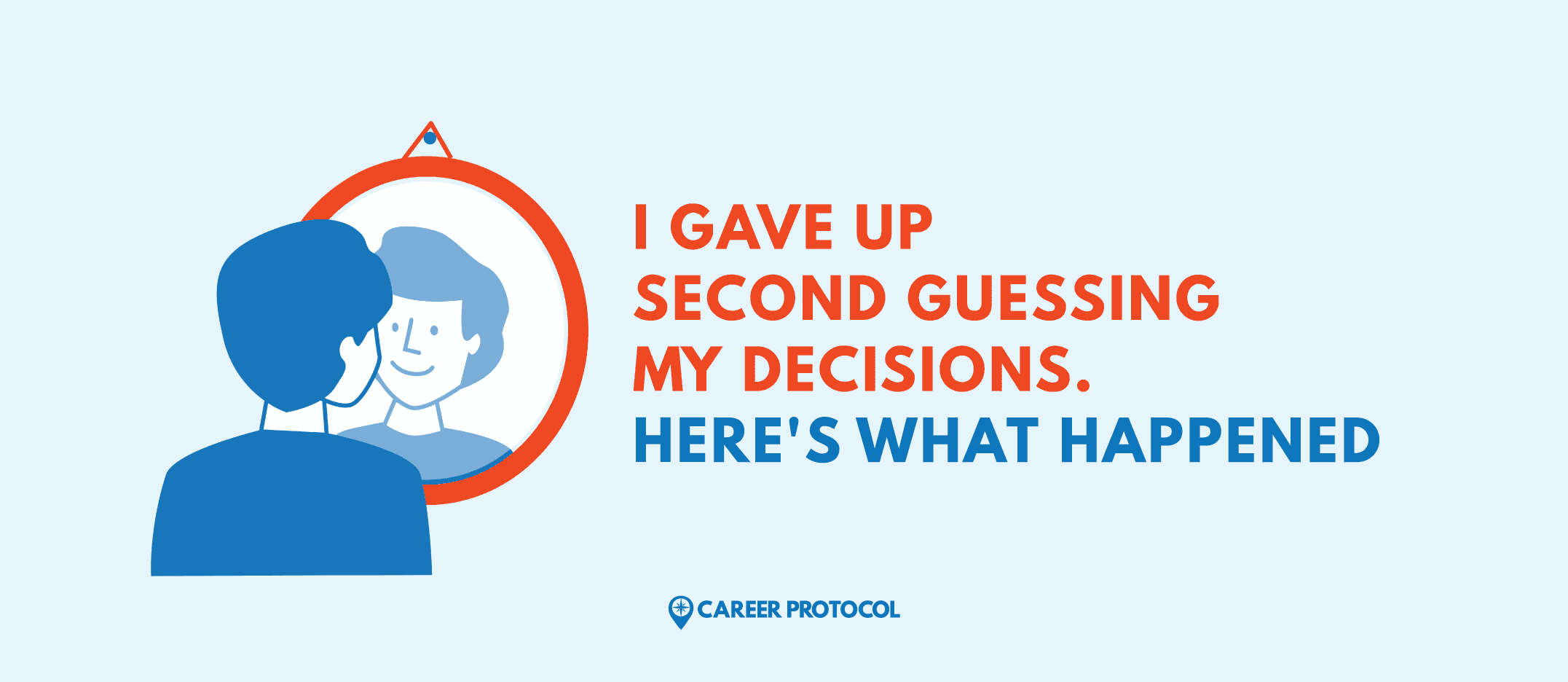 You are awesome without having to try. I recommend doing more things that bring you joy because that is the best path to fulfilling your ultimate purpose.
Security and risk: Humans need a balance of both in order to be happy, fulfilled, and feel alive. So why don't we take more risks?
Charisma isn't what you think. Let this Italian dude and his dancing monkey show you how to wow a crowd and make friends with strangers.
Stop and look at your resume. Do you have bullets that start with the word "Led"? You have to get rid…real Leaders Don't Use the Word "Led"
The secret to presenting yourself as the ideal hire: show your utility function. This is what employers want to know when they interview you.
If your MBA program requires you to submit a creative MBA essay, you need one or more of these 10 cool tools to make yours awesome and easy.
If you aren't asking questions and seeking to understand how things really work, it will limit your opportunities for advancement.
Before you quit your job and head off to bschool, be sure to do these 3 things to solidify existing relationships and collect valuable feedback.
Want to know why a fab LinkedIn profile is essential, even if you plan to get your next job on campus? Here's a guide to looking good online!
You're willing to work hard, you want to add value, but you also want to enjoy your work and be inspired. The key is to interview people.
You won't reach your highest goals overnight. To get there fast, maximize your current options and enjoy the ride. Be a Short Term Pragmatist.
Being a longterm visionary is a cure for Short Term Myopia and Option Paralysis. Try this quick exercise to help steer your career.
A professional conference is a great opportunity to create career social churn, support and inspiration. Here's how to make the most of one.
Want to have more impact in your career? It's easy. Just ask yourself this one question: How can I be of service? The download our 67 ideas!
Learn how to build your resume through expanded impact and measurable results. Follow these tips to make it easy to impress with your resume.
Don't just say thanks. Use Vivid Appreciation: the art of giving back by letting people share your success and be inspired. Learn how.
Mentorship is part of how we grow. Mentors are people whose wisdom makes your journey easier. You can't achieve full potential without them.
Be curious. Ask questions about how the world works. It will make you a better thinker & leader. Download our free market sizing problem set!
Are you a Risk-Taker? Would you call yourself brave? You need to be if you want a fulfilling career. Here's why and how to cultivate courage.
Workplace Kindness is an underestimated way to advance your career. You need to hustle. But unlike hard work, kindness never goes unnoticed.
Jobs pay in two currencies – cash and knowledge capital. Develop knowledge you can take with you, don't just master the firm's way.
Want to research potential firms & impress networking contacts? Here is our 7-Step Process for conducting an Awesome Informational Interview.
Explore preferences; decide what you like and what matters to you. If you don't know what you want, it's hard to make confident choices.
Resilience allows you to grow. If you know how to fail, then you know how to succeed. Follow these 3 easy steps to turn setbacks into wins.
Confident humility is required to live a full and happy life. It's a founding principle for Berkeley Haas and Google seeks in its employees.
Upward Management may be the most undervalued skill for professional success. If you are a great upward manager you will also advance rapidly.
You have to stop using your Elevator Pitch to introduce yourself at Networking Events. Try a better way to connect.
Listen! Avoid Awkward Networking Moments. Listen here to find out how to gain access to any networking conversation without being an arse.
Understanding Social Distance is your key to confidence in any professional networking situation – even when you are outside of your culture.
Sometimes feedback takes the form of a disparaging comment. Instead of letting them get you down, here's how to use them to grow.
Did you think that the purpose of a networking event was to impress people? Take the transaction out of networking and get people to like you.
Change your perspective on networking. It's something you already do and enjoy. This is the Career Protocol networking philosophy.